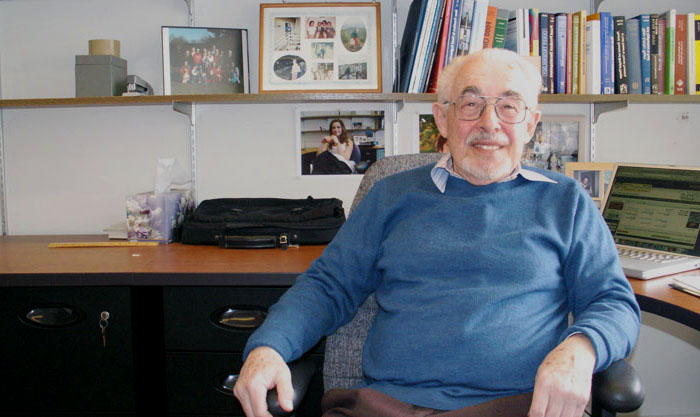 It is with great sadness that we share that we have recently been notified of the passing of Professor Emeritus Marcus Karel.
Professor Karel received his PhD from MIT in 1960.   His long career in food technology and controlled release of active ingredients in food and pharmaceuticals included his tenure at MIT in the Department of Nutrition and Food Sciences/Applied Biological Sciences and in Chemical Engineering over a time spanning from 1960 to 1989. After retiring from MIT in 1989, he became the State of New Jersey Professor at Rutgers University from 1989 to 1996, and from 1996 to 2007 he consulted for various government and industrial organizations. Professor Karel was recently recognized with an international symposium on Food Engineering given in his honor at the Samberg Conference Center at MIT on May 17, 2016.  Marcus remained a thoughtful and contributing member of our Department's community for many years following his retirement, and he will be greatly missed by all.
We hope to provide further information on arrangements, and a more complete obituary will be posted here shortly.