DEI Conversations: Navigating Disability, Both Visible and Invisible
Monday, May 3, 2021
1:00 p.m. – 2:30 p.m. EDT
Watch Recording – MIT only access

---
Attendees are invited to request disability accommodations by emailing chemegrad@mit.edu
Join this panel discussion on the issues that individuals with disabilities face on campus, in the workplace, and in society, and how they can be better addressed through education and Institutional change. Please use this google form to submit questions for the panelists before Thursday, April 29. All are welcome!
This event is part of an ongoing seminar series, DEI Conversations, sponsored by the Departments of Biological Engineering; Chemical Engineering; and Materials Science and Engineering.
Co-sponsored by: MIT DAS, MIT ICEO, MIT SPXCE
Moderator
Mary Strawser, Doctoral Candidate, MIT Mechanical Engineering
Panelists
Lizzie Velásquez, Activist and Author of Lizzie Beautiful and Be Beautiful, Be You
Darcy Gordon, Instructor of Blended & Online Learning Initiatives, MIT Biology
---
About Lizzie Velásquez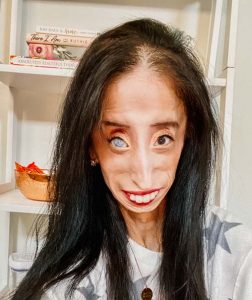 Lizzie Velásquez, 30, is a global motivational speaker, YouTube personality, anti-bullying activist and author. In December 2013, she took the stage at the inaugural TEDxAustinWomen event and gave a talk titled "How Do You Define Yourself?" that has garnered over 13 million views across the Web. Her story has been featured on Katie Couric, The Today Show, The View, Huffington Post, Associated Press, AOL, MSN and Yahoo!, among many other national and international media. She is an Executive Producer of the award-winning documentary based on her life, A BRAVE HEART: The Lizzie Velásquez Story, which chronicles her journey from cyber-bullying victim to global anti-bullying activist. The film was released by Cinedigm in the U.S. in Fall 2015 and began its international release in 2016. Her latest book Dare to Be Kind was released in June 2017.
---
About Darcy Gordon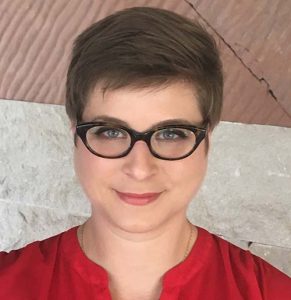 Dr. Darcy G. Gordon is an Instructor of Blended & Online Learning Initiatives in the Department of Biology, and former postdoctoral associate here at MIT. She got her start in biological research by flipping over rocks as a child and inspecting what scurried underneath. As a young adult, her struggle with mental illness and diagnosis with an invisible disability deepened her personal connection to neurobiology and animal behavior, and motivated her to pursue biological research more formally. Dr. Gordon completed her B.A. at Colgate University in Biology and M.S. at Illinois State University in Behavior, Ecology, Evolution, and Systematics. She then went on to earn her Ph.D. at Boston University studying the behavioral ecology and neurobiology of social insects. Inspired by the transformative power of education in her own life, she spent significant time in graduate school as a teaching assistant and developed curricula for science outreach programs.
Now, as a core member of the MITx Biology course development team, Dr. Gordon collaborates with faculty to enhance on-campus instruction through technology and build Massive Open Online Courses (MOOCs) for worldwide use. In this role she blends her pedagogical and scientific expertise to foster authentic learning experiences online, including the creation of visual resources and assessments. As part of her work, she looks to research from the learning sciences to improve in-person, hybrid, and online learning experiences. Promoting accessible and inclusive teaching is both a personal and professional passion for Dr. Gordon. As a postdoctoral associate she co-developed an inclusive teaching workshop and co-facilitated its delivery across the MIT community. Working with the MITx Biology team, she is currently in the process of expanding the reach of this project by adapting this material into an online module. She participates in other departmental and institute-wide diversity, equity, and inclusion initiatives and hopes that she can play a role in amplifying the conversations around identity and education.
---
About Mary Strawser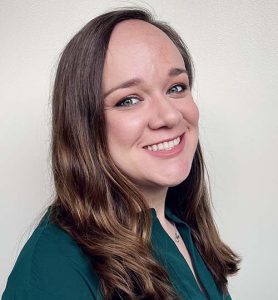 Mary Strawser is a doctoral candidate in Mechanical Engineering at MIT. She studies biomicrofluidics with a focus on designing and improving systems for pathogen detection in complex media. In her own disability journey, she has dealt with PTSD, anxiety, and chronic pain. She has worked to bring awareness and access for disabled people at MIT though telling her story in Professor Daniel Jackson's Portraits of Resilience, participating in a panel for the School of Architecture and Urban Planning, and advocating for her students as a graduate resident advisor in East Campus residence hall at MIT. Her education about disability, access, and advocacy is ongoing.