"ChemE Public Service and Outreach –  is exclusively dedicated to mobilizing the student community in the department of Chemical Engineering in MIT to volunteer in the neighboring communities in Boston and Cambridge. It is generously funded by Prof. Paula Hammond, Institute Professor and Department Head.
The initiative is to foster a greater sense of community among ChemE students through public service while involving students from a variety of countries of origin, cultures, backgrounds and seniority within the department. It's not only a great way to get to know people in the department, but also to meet a diverse range of Bostonians with whom students do not normally interact. Volunteers meet and provide service along with various organizations all over the Boston area who are involved in acts of community service.
We have initiated the following active collaborations independently:
Daily Table (Non-profit grocery store in Dorchester)
CASPAR Shelter for the homeless
In addition, we have three active collaborations with existing schools in Cambridge in partnership with the Cambridge School Volunteers.
'NetPals' with the Putnam Ave. Upper School
'Friday Math with fifth graders' at the Martin Luther King Jr. School
'Science Olympiad Mentor' with high school kids at Cambridge Rindge and Latin School"
---
Organizers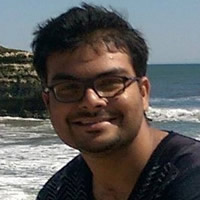 Supratim Das, Founder and Lead Coordinator
(supra17 [at] mit.edu)
---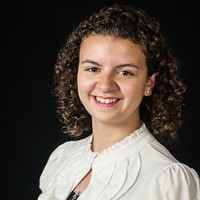 Kindle Williams, Associate Coordinator
(kindlew [at] mit.edu)
---
Our student volunteers say …
"The community in Boston and Cambridge are immensely inclusive. It helped me adjust to a new culture with ease, when I arrived to the US for the first time in 2016 as an international student. Founding and coordinating the Public Service and Outreach initiative in the department is my way to give back to the lovely people who have embraced my presence throughout these years. I get an immense sense of fulfillment in acts of community service, and mobilizing like-minded peers to join me in this initiative has made it that much more enjoyable. The support from the department students and faculty in every step of this endeavor has been instrumental in the magnitude of impact we have managed to make in its first few months of inception." – Supratim Das, Ph.D. Candidate working on making safer lithium ion batteries for energy storage
---
"I enjoyed the opportunity to volunteer in a Cambridge Public school this semester tremendously.  We got to teach advanced math to fifth graders, who were extra excited to do math with MIT students.  The students were smart and eager to learn; it was a fun to watch them catch on to new concepts.  I hope we were able to help inspire them to stick with math and science in the future!" – Haley Beech, graduate student, working on polymer networks
---
"Working with the 5th graders has been a nice way to give back to the community.  Even though I had to adjust a little to use abstractions appropriate for the 5th grade level, the students were lively and fun to be around, and it's very rewarding to watch them pick up concepts."  – Joy Zeng, graduate student, working on clean energy/sustainable materials/electrocatalysis
---
"I really enjoyed working on math skills with the 5th graders at the Dr. Martin Luther King, Jr. School. Their interest in learning new things and enthusiasm always brightened my day and made volunteering all that much more rewarding." – Kevin Fox, Graduate Student
---
"In my experience, volunteers from ChemE are an excited, innovative, and humble group that add a lot to whatever team they are on. At our GBFB outing, we had 4 volunteers (2 grad, 1 undergrad, 1 postdoc). We joined a few other groups for the evening at GBFB, bringing their total volunteers to ~30 people. Between all the groups present, we pre-sorted roughly 23,000 lbs of food – enough to feed roughly four families of 4 for a year. That means that the ChemE participants sorted ~3000 lbs of food on our own, or enough to feed two people for a year. This past Saturday, 15 volunteers (10 grad, 5 undergrad, I believe) participated in the CASPAR event; there was so much interest that I had to cut off the signups, actually. We prepared a meal of Korean-style bulgogi beef, tofu, eggplant, rice, green beans, and salad for the guests at CASPAR shelter. We worked from 2:30 pm to 5:30 pm, contributing over 40 man-hours of work to feeding roughly 100 of the shelter's guests. Guests were very enthusiastic about the meal, reacting to our menu announcement with responses such as, "Yes! I've never had this meal until I started coming to this place." Volunteers also seemed to have a great time. Whenever any of them had down time, they were very eager to continue the work. Relative to other CASPAR outings, the ChemE students were very innovative with the recipes, adding flavors to the vegetarian preparations and thickening the bulgogi beef sauce in a way that has not been done before. Our volunteers seem to work as hard at making the world around them a better place as they do on solving their psets." – Kindle Williams, Graduate Student, and Associate Coordinator

---
ChemE Volunteers at
Dr. Martin Luther King, Jr. School in Cambridge, MA
ChemE Volunteers at CASPAR Shelter Center