The Terra Incognita of Antibody Immunity: Implications for Human Health and Antibody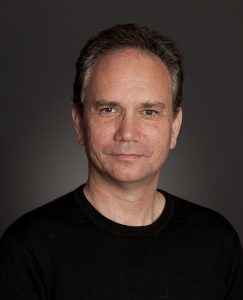 George Georgiou
Cockrell Family Regent's Chair in Engineering,
Dula D. Cockrell Centennial Chair in Engineering,
Cockrell School of Engineering
University of Texas at Austin
Friday, September 16, 2022
3:00pm in Room 66-110 (2:30pm Reception)
Massachusetts Institute of Technology
Bio

Dr. George Georgiou is an elected member of the National Academy of Engineering (2005), National Academy of Medicine (2011), National Academy of Inventors (2015) and the American Academy of Arts and Sciences (2016). In 2013 Georgiou was selected as one of the top 20 Translational Researchers by Nature Biotechnology. Dr. Georgiou founded GGMJD in 1999 (acquired by Maxygen in 2000), Aeglea Biotherapeutics in 2013 (NSDQ: AGLE) and Ikena Oncology (NSDQ: IKNA) and served on the Board of Directors of both AGLE and IKNA.
Dr. Georgiou's research is focused on: (i) the molecular level understanding of human adaptive immunity in infectious diseases and in autoimmunity; (ii) the discovery/preclinical development of protein therapeutics and (iii) the biology of Fc receptors and the engineering of therapeutic antibodies with improved effector functions.
Notably, he is co-inventor and of 5 protein therapeutics that are FDA approved or in clinical/late-stage preclinical evaluation: olbitoxaximab, pegzilarginase (phase III), AGLE-177 (phase I) IK-412 and cyst(e)inease.