SmartInsulin: A Journey from Course X to Biotech Startup to Big Pharma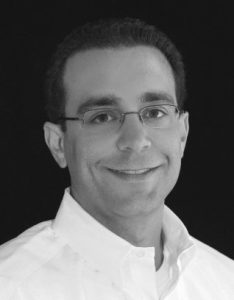 Todd Zion
President and CEO, Akston Biosciences
Friday, April 6, 2018
Room 66-110
3:00 p.m.
2:30 p.m. Reception

Lecture Video

Abstract
SmartCells, Inc. was co-founded in 2003 by Dr. Todd C. Zion during his Course X Ph.D. work at M.I.T.   The company licensed the fundamental technology from M.I.T. to develop SmartInsulin, the first glucose-regulated insulin for treating diabetes.  It addresses the most important challenge for diabetes therapy: achieving tight blood glucose control, without hypoglycemia, to significantly reduce diabetic complications which are debilitating, costly, and pervasive.  Proof-of-concept studies in rodents, pigs, dogs and non-human primates demonstrated sugar-responsive performance and showed SmartInsulin formulations to be non-toxic, non-immunogenic and non-antigenic.  SmartCells funded its operations with ~$10M from individual investors and ~$10M in government and foundation grants. In 2010, the company was acquired by Merck for upfront and milestone-based payments in excess of $500 million.
During this talk, Dr. Zion will provide aspiring innovators in the field of Chemical Engineering a first-hand account of the challenges, risks and excitement of navigating through the fundamental Ph.D. research, starting a fledgling technology company, and nurturing it to achieve a successful outcome.
About Todd C. Zion
Todd C. Zion, Ph.D. is the Co-founder, President and CEO of Akston Biosciences Corporation, which is developing an injectable therapy for antigen-specific prevention of Type 1 Diabetes.  Prior to starting Akston Biosciences, Dr. Zion founded SmartCells, Inc. to develop SmartInsulin, the first glucose-regulated, injectable formulation for treating diabetes.  As SmartCells' President and CEO, Todd was instrumental in raising $10M in equity financing from individual investors and $10M in grants to support research and clinical development.  In December 2010, Merck and Co. acquired SmartCells for over $500M in cash and clinical milestone payments.  Dr. Zion developed the SmartInsulin technology as part of his doctoral thesis work in Chemical Engineering at the Massachusetts Institute of Technology.  Prior to enrolling at MIT, he worked as a polymer development engineer at Eastman Kodak.  Todd graduated from Cornell University summa cum laude with a B.S. in Chemical Engineering.  Dr. Zion is an Associate Director at MIT's Venture Mentoring Service and also serves on a number of advisory boards including those of the Beth Israel Deaconess Medical Center, Joslin Diabetes Center, and the Cornell Engineering College Council.  He is also active in his community serving as the head of Devereux School and President of Dollars for Scholars, both of which are located in Marblehead on the north shore of Massachusetts.