Squeezing Cells: From Serendipitous Discovery to Patient Impact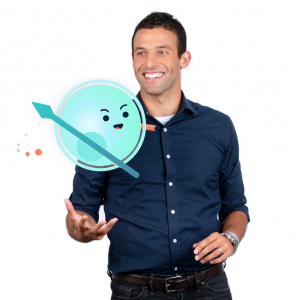 Armon Sharei PhD '13
CEO and Founder, SQZ Biotechnologies
Friday, September 23, 2022
3:00 p.m. (reception 2:30 p.m.)
Room 6-120
Massachusetts Institute of Technology
Abstract:
SQZ Biotechnologies is a clinical-stage company built around a unique cell engineering technology with the potential to enable a new generation of cell therapies. The company was founded in 2013 based on my PhD work in the laboratories of Professors Klavs Jensen and Robert Langer. To date, SQZ has raised over $300M in investor capital, has a $1B+ partnership with Roche, and is actively conducting 3 oncology clinical trials. In this lecture, I will cover the exciting science behind our discovery, the cell therapies we have created, and the encouraging initial patient data from a Phase 1/2 trial in solid tumors. I will also touch upon the journey from an early observation in the lab to launching a startup which later transformed into a public clinical-stage biotech.
Bio:
Armon Sharei is the Chief Executive Officer and Founder of SQZ Biotechnologies (NYSE: SQZ), a clinical-stage biotechnology company focused on unlocking the full potential of cell therapies for patients around the world and has active programs in Oncology, Autoimmune and Infectious Diseases, and other serious conditions.
SQZ Biotech was founded on Dr. Sharei's doctoral research at MIT and leverages the broad capabilities of the CellSqueeze® technology to enable a diverse pipeline of antigen-specific cell therapies.
SQZ Biotech and the CellSqueeze® platform have been named as one of Scientific American's Top 10 World Changing Ideas (2014), Fierce Biotech's Fierce 15 (2015), and a World Economic Forum Technology Pioneer (2017). The technology has also been highlighted in numerous scientific publications, such as Nature and PNAS.
Dr. Sharei received his BS in Chemical Engineering with Honors and Distinction from Stanford University. He earned his PhD in Chemical Engineering from MIT in the laboratories of Professors Klavs Jensen and Robert Langer where he created and implemented the CellSqueeze® technology as a novel method for rapid and flexible cell engineering.
Prior to joining SQZ Biotech as CEO, Dr. Sharei completed a Ragon Institute postdoctoral fellowship at Harvard Medical School in the laboratory of Ulrich von Andrian. Dr. Sharei has published 19 peer-reviewed publications and is the inventor on 20 patent families. He has been recognized in INC. Magazine's 30 under 30, Endpoints 40 under 40, and Forbes Magazine's 30 under 30 in Healthcare.