The Chemical Engineering Virtual Seminar Series
This series of virtual events will give you an opportunity to hear directly about some of the most exciting research happening in the Department today.
---
Upcoming Events
TBA
---
Past Events
Powering Cities: Redox Flow Batteries for Grid Scale Storage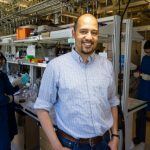 Fikile R. Brushett, Cecil and Ida Green Career Development Chair, Associate Professor of Chemical Engineering
Tuesday, May 25, 2021
Virtual Event. [Watch Seminar]
---
Biomaterials by Design: From Living Drug Factories to Nanoparticles for DNA Repair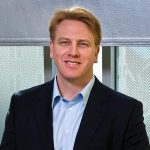 Daniel Anderson, Professor, Chemical Engineering and Institute for Medical Engineering and Science
Thursday, February 25, 2021
12:00 p.m. – 1:00 p.m. ET
Virtual Event. [Watch Seminar]
The 20th Century saw the invention of many classes of medical devices, from artificial hearts to neurological implants to orthopedic prosthetics.  Many of these early prototypes were made using off-the-shelf materials: for example, the first artificial hearts were made of polyether urethane, widely used in ladies girdles and known for its flex life.  Limitations in these materials have led to the evolution of the discipline of rational biomaterial design. Daniel Anderson is aiming at speeding up the design process using combinatorial chemistry, rapidly synthesizing many materials in parallel and characterizing them for desired properties and performance.  In this talk, he will explore two case studies for this approach: the development of new encapsulation materials for islet cells to create living insulin factories in diabetic patients, and the development of inhaled nanoparticles that can deliver MRNA therapies for treatment or potentially cure of genetic diseases such as cystic fibrosis.
Daniel G. Anderson is a Professor in the Department of Chemical Engineering, the Institute for Medical Engineering and Science, the Koch Institute for Integrative Cancer Research, and the Harvard-MIT Division of Health Science and Technology at MIT.  He received his BS from UC Santa Cruz and his PhD from UC Davis.  His work has resulted in the publication of over 400 papers, patents and patent applications. These advances have led products that have been commercialized or are in clinical development, as well as to the foundation of companies in the pharmaceutical, biotechnology, and consumer products space. Dr. Anderson is a founder of Living Proof, Olivo Labs, Crispr Therapeutics (CRSP), Sigilon Therapeutics, Verseau Therapeutics, Orna, and VasoRx.
---
The Future of Fertilizer: Electrifying & Decarbonizing Ammonia Synthesis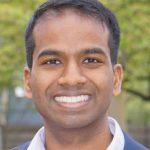 Karthish Manthiram, Assistant Professor of Chemical Engineering, MIT
Thursday, December 17, 2020
Virtual Event.

---